A Church To Call Home
Join us this Sunday
You Are Welcome Here
We see church as a place to call home. An open door, that extends to everyone who desires to discover and develop a real relationship with a loving and grace-filled God.
Join Us This Sunday
There are now even more ways to experience church with others on Sundays!
Sunday Night LIVE!
We're excited to start welcoming people back in person for a Sunday Night Live service happening 6pm at LIFE Central, Sunday 23 January. Experience an atmosphere of faith as we come together again for worship and a message of hope and encouragement for this season.
Limited capacity. Vaccination certificate and registration required.
Connect With Us
If you're new to LIFE, we'd love to help you find your next steps here.
"The Church is more than a place we attend, it is what we become."
- Paul & Maree de Jong, Senior Pastors
Newsroom
A statement from Ps Paul de Jong on Vaccinations and Church Services
But God...
Stand together with us in prayer as we fight for the complete healing of Ps Paul de Jong
Introducing LIFE Locals
Life is better when you're doing it together with others. That's why we have new opportunities for you to experience church together in a range of groups.
Explore the big questions in life with Alpha
Alpha is an opportunity for people to explore life, faith and God in a friendly, open and informal environment. Is there anyone in your world, that you'd like to invite?
Attend our LIFE Leadership College Info Session
Come along on Tue 18 January to find out more about our 2022 intake for LIFE Leadership College and all that it entails to live a life of influence.
You're invited to LIFE Tauranga Local Gatherings
We're excited to be starting our local gatherings on Sunday as the first stage of the LIFE Tauranga Campus. We invite you to come be a part of connecting and building community as we start to establish our Campus together.
Discover
Find out more about who we are and what we do.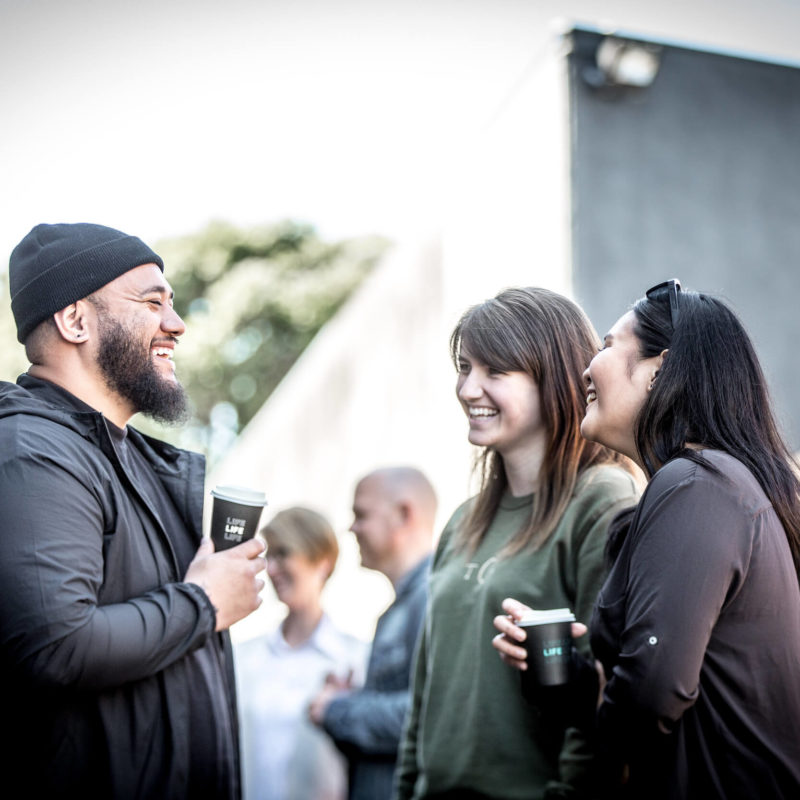 Groups
With hundreds of Groups meeting across the city and online, we know you'll find one you love.
Find a Group
LIFE TV
Real life stories of hope and encouragement.
Watch Now
The Giving Store
Donate specific in-need packs that families will love!
Find Out More
Request Prayer
Would you like someone to pray for you?