A Church To Call Home
Join us this Sunday
You Are Welcome Here
We see church as a place to call home. An open door, that extends to everyone who desires to discover and develop a real relationship with a loving and grace-filled God.
Join us this Sunday
No Registrations Required
"The Church is more than a place we attend, it is what we become."
- Paul & Maree de Jong, Founding Pastors
Register for Sistas with our Mother's Day Special!
Don't miss out on Sistas 2022 with opportunities to encounter God, encouragement from our speakers and great connections with other women.
Register now with discounted Early Bird pricing and you can also bring a friend for half price!
Make a difference doing the things that you love!
If you love church, this is how you can help others to love it too!
Do you love to make people smile? Do you love to make someone's day? Do you love helping others?
If so, check out some of the ways that you can make a difference on team, doing the things that you love!
One meal can make a huge difference
Serving up to 300 meals at each of 8 locations across Auckland every week, LIFE Community Kitchens does more than provide free hot nutritious meals, it brings hope to families in need.
Miracle Mondays
Join us every Monday as we fast, pause and pray to believe for miracles.
But God...
Stand together with us in prayer as we fight for the complete healing of Ps Paul de Jong
Explore the big questions in life with Alpha
Alpha is an opportunity for people to explore life, faith and God in a friendly, open and informal environment. Is there anyone in your world, that you'd like to invite?
You're invited to LIFE Tauranga Local Gatherings
We're excited to be starting our local gatherings on Sunday as the first stage of the LIFE Tauranga Campus. We invite you to come be a part of connecting and building community as we start to establish our Campus together.
Discover
Find out more about who we are and what we do.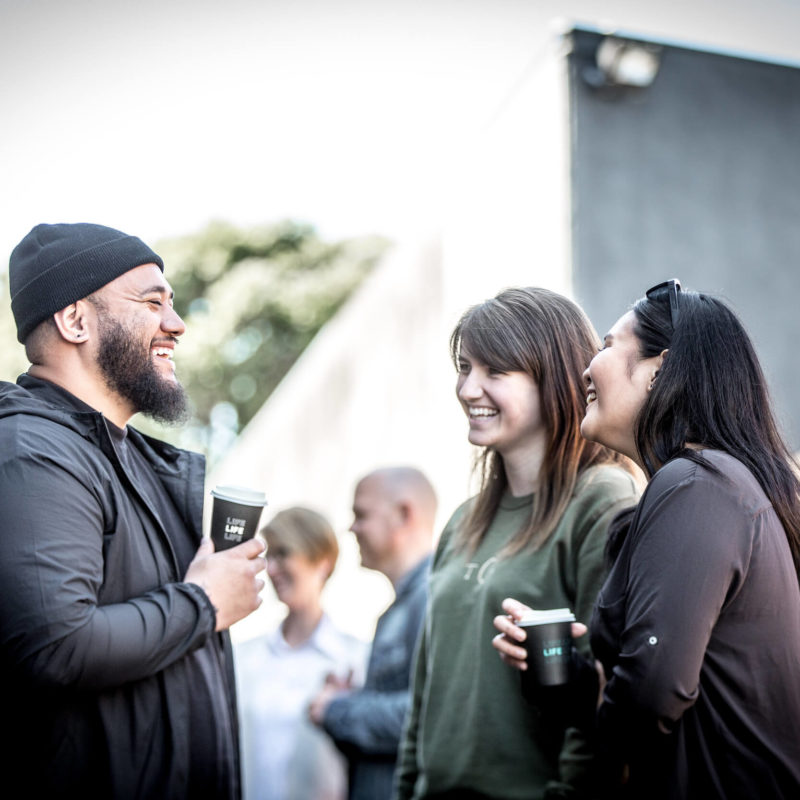 Groups
With hundreds of Groups meeting across the city and online, we know you'll find one you love.
Find a Group
LIFE TV
Real life stories of hope and encouragement.
Watch Now
The Giving Store
Donate specific in-need packs that families will love!
Find Out More
Request Prayer
Would you like someone to pray for you?