A Church To Call Home
Join us online this Sunday
You Are Welcome Here
We see church as a place to call home. An open door, that extends to everyone who desires to discover and develop a real relationship with a loving and grace-filled God.
Join Us Online This Sunday
Church Online


9am • 11am
Watch Online
Connect With Us
If you're new to LIFE, we'd love to help you find your next steps here - even in lockdown!
"The Church is more than a place we attend, it is what we become."
- Paul & Maree de Jong, Senior Pastors
DON'T MISS HEART+SOUL ONLINE
For all our leaders and volunteers at LIFE, join us for Heart+Soul Online on Wednesday 27 October at 8pm for a powerful message to empower and equip us in this season.
EXPLORE THE MEANING OF LIFE
Alpha is an opportunity for people to explore life, faith and God in a friendly, open and informal environment. Is there anyone in your world, that you'd like to invite?
NEWSROOM
A statement from Ps Paul de Jong on Vaccinations and Church Services
HELP A WHĀNAU IN NEED
The Giving Store is on a mission to donate 1000 Food Essential Packs to families in need during lockdown. For $25, you could be a part of the answer.
COME ALONG TO LIFE TAURANGA LOCAL GATHERINGS
We're excited to be starting our local gatherings on Sunday 31 October as the first stage of the LIFE Tauranga Campus. We invite you to come be a part of connecting and building community as we start to establish our Campus together.
Discover
Find out more about who we are and what we do.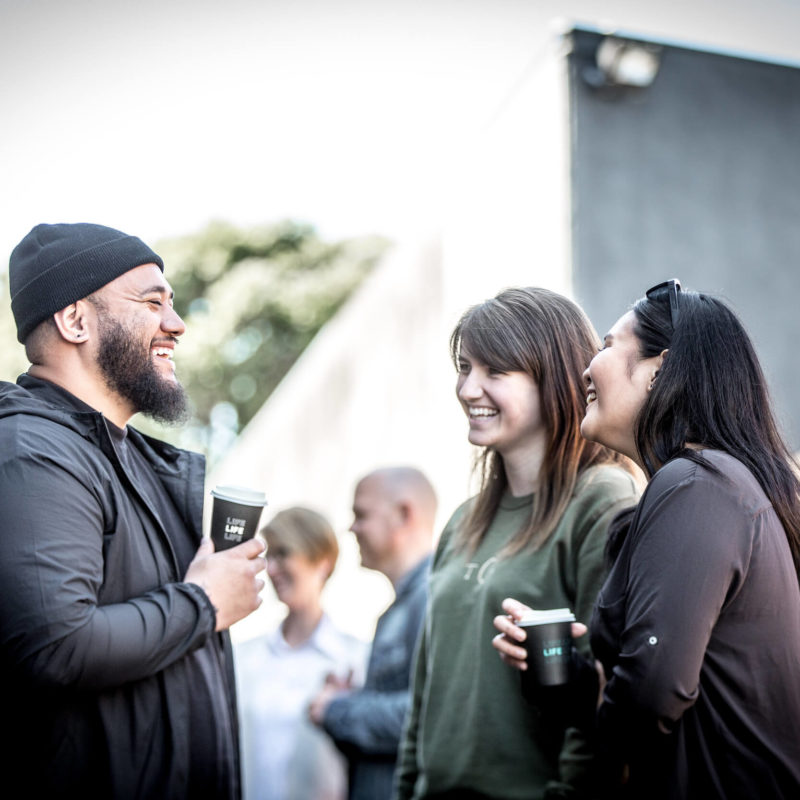 Groups
With hundreds of Groups meeting across the city and online, we know you'll find one you love.
Find a Group
LIFE TV
Real life stories of hope and encouragement.
Watch Now
The Giving Store
The Giving Store helps you to give hope to families in need.
Find Out More
REQUEST PRAYER
Would you like someone to pray for you?